….
Group Show
(solo below)
….
Title:Colore-Astratto-Informale
Periord: sept 2020
Site: Votre Spazi Contemporanei, Carrara MS
Curated: Fabio Cavallucci
Production: Votre, Spazi Contemporanei
Sinopsis: In the meantime, however, the questions remain, the questions on why these modalities
artistic find today a reason to enter the spotlight. It is not about
only of market needs, which also internationally there are and tend to
to show increasing values. There is probably a warning, that the
artists are the first to intuit the need to rebel against a society that is always
more rigid and bridled. There is perhaps the will to escape from a world always
more complex and technologically organized in which with more and more
difficulties we are able to find in our ubi consistam , and therefore
we tend to take refuge in ourselves, in the blurred and uninformed halos of our
interiority. But there is also perhaps an echo of recent scientific discoveries,
those that show how matter is actually a stream of vibrations, and
how the whole universe is crossed by waves, that the greatest distances between the
stars to the motions of subatomic microparticles make everything that
we see, that we think and imagine much more aleatory, unpredictable and
uncertain of how much it appears to us.
…
Title:Uguali/DisUguali
Periord: oct 2018
Site: Fondazione Palazzo Binelli, Carrara (Ms) Italy
Ideated: Nicola Ricci
Curated: Nicola Ricci, Gilberto Pellizzola
Production: Nicola Ricci Contemporary art -Claudio Poleschi Gallery
Sinopsis:A dialogue between great artists of the present with the masters of neoclassical and nineteenth-century art, such as Benedetto Cacciatori, Carlo Fontana, Wilhelm Bissen, Fidardo Landi and many others (that is, the sculptors authors of the works that are part of the Binelli Palace collection). The title refers to the dialogue between ancient and contemporary works.
…
Title:The Shadow of Presence ||
Periord: oct 2018
Site: Galerie Thierry Marlat, Paris, France
Ideated: Thierry Marlat
Curated: Thierry Marlat, Charles A. Cartwright
Production: Galerie Thierry Marlat,
Sinopsis:
…
Title:L'amore è trasparente
Periord: july 2018 2018
Site: Yurta relazioni culturali, Serre di Rapolano, (Si) Italy
Ideated: Yurta
Curated: Yurta
Production: Yurta
Sinopsis:
…
Title:No man's Library
Periord: may-june 2018
Site: Biblioteca Università di Sassari, Sassari, Italy
Ideated: Zerynthia
Curated: Zerynthia
Production: Uniss, Deca Master, Zerynthia
Sinopsis:The spaces of the former University Library of Sassari, come alive thanks to the contribution of 54 international artists, representing 16 nations and 4 generations, who collect the invitation to fill the shelves with art empty.
…
Title:Eremi Arte
Periord: July 2016
Site: Eremo di Sant'Onofrio all'Orfento (PE), Italy
Ideated: Marco Brandizzi
Curated: Maurizio Coccia, Enzo De Leonibus, Silvano Manganaro
Production: Accademia di Belle Arti dell'Aquila.
Sinopsis:Trekking Culturale and Messa a Dimora of the Sculpture Fonte Y . A jurney, a cultural trekking in the path of the Orfento River Valley to joint the Sant'Onofrio all'Orfento Hermitage. This was the assigned position for onyx sculpture "Fonte Y" installed in the penthouse of Hermitage Sant'Onofrio all'Orfento an exclusive location only a 3 and half hour walk from Caramanico Terme. The reason of its location so unique is the fact of being part of the Eremi Arte exhibition, an artistic site specific regional scale group show which takes place in Abruzzo region in Italy.
just Back…
Fonte Y
Dimora for Fonte Y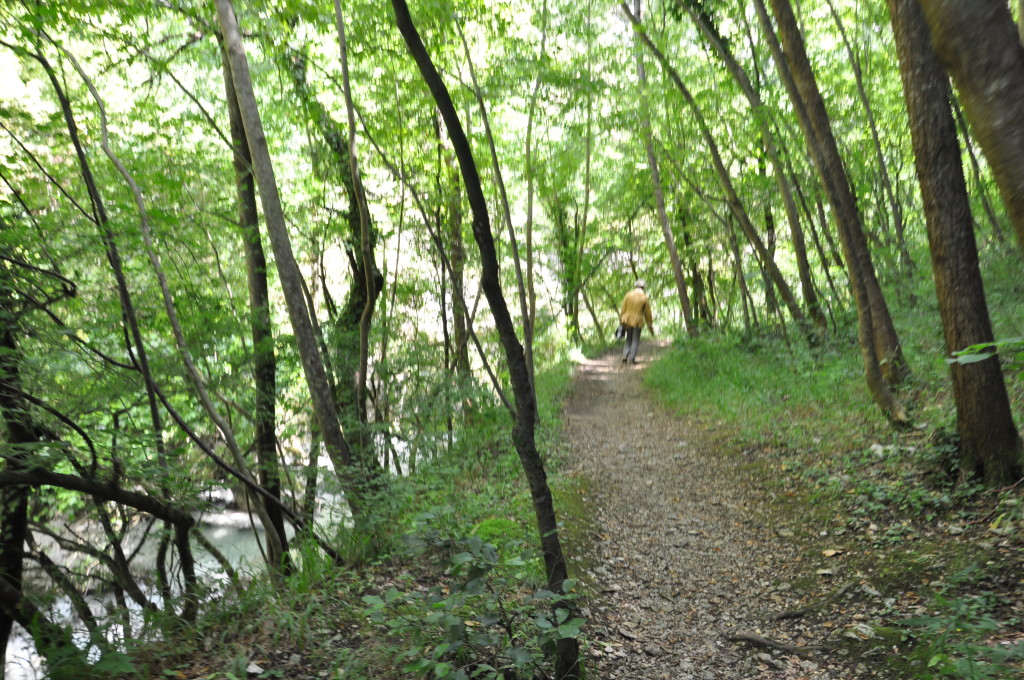 step by step
Drinking fresh water from the rock
Light and shadow on the path
Fiume Orfento, Caramanico Terme, (Pe) 2016
…
Title:Troubleyn Laboratorium Museum
Periord: nov 2015-feb 2016
Site: Troubleyn Laboratorium, Antwerp, Belgium
Ideated: Jan Fabre
Curated: Jan Fabre
Production: Angelos/Troubleyn
Sinopsis:This is a site specific healing room for those who want to stay in relax and experience soaking music during the theater works. Ideated for the set of Troubleyn Teather Company, Antwerp Belgium, the healing room are dedicated to Dr. Romeo Giuli.
…
Title:Innatural
Periord: may 2015
Site: La Filanda, Pieve a Presciano (Ar), Italy
Ideated: Alessio de Girolamo
Curated: Alessio de Girolamo
Production: La Filanda
Sinopsis: A group show focused on the border betwen natural and no natural. The invitation and the installation was a dialogue with the works of artist Bruna Esposito.
…
Title:Maggio
Periord: may 2013
Site: Sincresis, Empoli (Fi), Italy
Ideated: Gianni Lillo
Curated: Alessandra Scappini
Production: Sincresis
Sinopsis: The exploration of the contemporary terms of sacred in a group of same generation artist in Tuscany
…
Title:Plastiche Armonie, scultori al Festival di Spoleto
Periord: august 1990
Site: Fortress of Spoleto, Spoleto (Pg), Italy
Ideated: Edoardo Sannipoli
Curated: Enzo di Grazia
Production: Township of Spoleto
Sinopsis: Sculptors in the fortress of Spoleto in the occasion of the Festival dei due mondi
…
Title:Conto Terzi
Periord: april-june 1989
Site: Castle of Soncino, Soncino (Cr), Italy
Ideated: Luca Quartana
Curated: Elisabetta Longari
Production: The partecipants
Sinopsis:
The show was the continuation of politics, more based on the inner relationship that generates the realization of the works,
…
Title:Politica
Periord: july-august 1988
Site: downtown of Novi Ligure (Al), Italy
Ideated: Luca Quartana, Poppi Posillipo, Gianni Noli
Curated: The partecipants
Production: Comune of Novi Ligure
Sinopsis:
Politica was a group show based in an idea of production of site specific artworks for the town of Novi Ligure, the artist mouved from strong relational experiences. The show are considerated one of the 7 most considerable artshow in Italy till now.
…
Solo Show
…
Title:A Nudo
Periord: may 2014
Site: Schema Polis, Carmignano (PO), Italy
Ideated: Raoul Dominguez
Curated: Raoul Dominguez
Production: Schema Polis
Sinopsis:
A rally point on the recent production, focused on sculpture and drwaing. Serching a nes set up for this traditional and eternal figurative way.
…